PASTOR APRECIATION WEEK
​
Pray for Pastor Blaik to be encouraged today. Pray that he might know in his heart the differences he makes in the lives of individuals, in our congregation, and in our community.
We have come to the end of our specific prayer requests for Pastor Blaik. But that doesn't mean we don't have anything else to pray about for him! He prays for us. We should be lifting him in prayer daily. We can use these specific requests as a guideline, or we can pray however we wish. God is listening!
​
BECOMING A BETTER YOU
​
Newtown UMC cares! NUMC is sponsoring an online seminar series on negotiating the "new normal" in healthy ways between Sept. 26 and Nov. 14, 2021. Click on this link to find more details and registration information on our LEARNING AT NUMC page
​
​
MASK WEARING IN CHURCH
​
Going forward from Sunday, Aug 8, 2021, and following the recent recommendations of the CDC and the Eastern Pennsylvania Conference of the United Methodist Church, we are now asking worshipers to wear masks in the sanctuary during our Sunday service. For more information please download this message from Pastor Blaik. Worship is available online (see below) if you are unable to attend in person.
SCAN THIS QR CODE TO GIVE TO NUMC
OUR SUNDAY SERVICE
​
9:30 am

: In the Sanctuary
​
​
When regular church returns these amenities will also return






SCHOOL YEAR


PreK through Grade 5 Sunday School
starts after children's message in the service.



Adult Sunday School from 10:45-11:45am





Child Care available from 9:15-11:45am





Coffee and refreshments at 9:00am and 10:30am





SUMMER




Lemonade on the lawn follows the service.





Child Care is available from 9:15-10:45am





YOUTH




Students sixth grade and older are invited during the school year to be part of our youth group meetings, mostly on Sunday nights. Younger siblings are invited to participate in select youth group activities.
FOR THOSE WITH DISABILITIES
​
Our church provides wheelchair access from the parking lot, large print hymnals, and wireless audio for the hard of hearing.
Newtown United Methodist Church
35 Liberty St, Newtown, PA 18940
Phone: (215) 968-2662
Email: numc1@verizon.net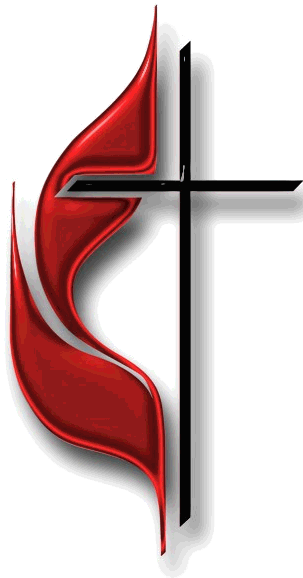 NEWTOWN UNITED METHODIST CHURCH
Open Hearts. Open Minds. Open Doors.