Our Philosophy
The United Methodist Church has a long history of lay involvement and lay leadership. We believe every one in the church is a "minister", gifted and empowered by the Holy Spirit to do God's work on earth.
At Newtown UMC, we are committed to offering teaching and opportunities for service so our entire congregation can reach our full potential as disciples. By doing this, we hope to be agents of God's grace, partnering with God to bring mercy, justice, and healing to our hurting world.
Our History
Founded in 1840, the congregation consisted of 22 women and 11 men who met as Methodists in their homes until the 1846 construction of Wesley Hall, the first sanctuary.
In 1888, fundraising began for the construction of the church and by 1895 a lot at the corner of Liberty and Green Streets was purchased. The following year the cornerstone was laid and the church was built later the same year.
2015 marked the 175th Anniversary of the establishment of the Newtown United Methodist Church.
Helping Christians Grow and
Growing New Christians.
Our Staff
Administrative Assistant
Kathy Mershon
215-968-2662
email: numc1@verizon.net
​
Director of Music: TBD
​
Organist: TBD
Children's Ministry Director
Debbie Haneman
Our Congregational Leaders
Lay Leader:
Gerry Hixson
Lay Delegate to Conference:
Dorothy Detwiller
ABOUT NEWTOWN METHODIST CHURCH
The United Methodist Church believes that your prayers, presence, gifts, service and witness are all valuable contributions to the life of the church.
Welcome to the Newtown United Methodist Church's website. We are conveniently located at the intersection of Liberty and Greene Street in Newtown, PA.
​
We

invite you to join us on Sunday mornings for worship, study, and fellowship.

Throughout the year we offer one service on Sunday at 9:30 am. Refreshments are available both before and after the morning service. From 10:30 to noon we offer a selection of adult Bible study groups as well as activities for preschool through 6th grade. Small children can be cared for in our nursery between 9 am and noon. Youth meetings are also held at this and other times during the week.
​
We, both adults and youth, take part in many ministries locally, nationally and internationally.
We have an active bell choir and adult choir.

For more information about our church ministries, stewardship and events please follow the links at the head of this page.
It is an exciting time to be a member of our church! We hope you will visit us in person soon.

Love in Christ,
Pastor Rodney Brailsford
Rodney Brailsford Welcome July 3 2022
Altar drape and cross (2x3)
Rodney Brailsford Welcome July 3 2022
Chair of Administrative Council:
Kevin Sweeney
President of Trustees:
Doug Demskis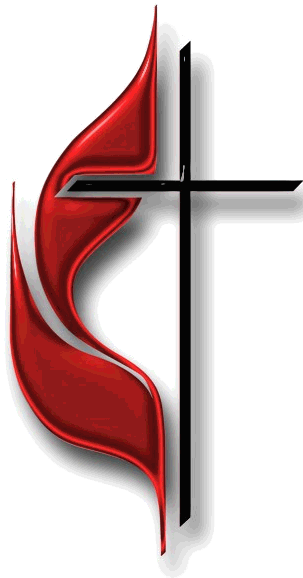 NEWTOWN UNITED METHODIST CHURCH
Open Hearts. Open Minds. Open Doors.