Rev Paul Chreiman Oct 31 2018 (Halloween
Mrs Stay Puft Oct 31 2018 (Halloween Tru
Henry and Indiana Jones Oct 31 2018 (Hal
Rev Paul Chreiman Oct 31 2018 (Halloween
ANNOUNCING OUR NEW PASTOR, REV. BLAIK WESTHOFF
Pastor Blaik, who will be with us from Sunday, July 1, was born and raised in the mountainous lake region of northern New Jersey where he enjoyed fishing and swimming as a boy. At the age of thirteen, Blaik made a decision to follow Jesus – a decision which has had more impact on his life then he could have imagined at that age! Blaik also had an early interest in aviation. He began flying full-scale aircraft when he was fourteen, soloed when he was sixteen and received his private pilot's license when he was seventeen. After graduating from high school, Blaik attended Embry-Riddle Aeronautical University with the goal of becoming a professional pilot. However, God had other plans!
Once Blaik discerned God's call to pastoral ministry, he attended Lebanon Valley College in Annville, Pennsylvania and then United Theological Seminary in Dayton, Ohio. Ordained an Elder in the United Methodist Church in 1991, he has served churches in the anthracite coal region, the Pocono Mountains and Bucks and Montgomery counties. His ministry has centered on helping congregations reach out to and have impact on their surrounding communities. Blaik understands his appointment to a congregation as an appointment to that congregation's larger community as well and seeks to immerse himself in that larger community. Preaching and disciple-making are vital parts of his congregational ministry. He is firmly convinced that prayer – both individual and congregational – must undergird all that a pastor and a congregation do.
In the fall of 2014, Blaik began an intensive, four year-long continuing education program of training for chaplaincy ministry called Clinical Pastoral Education (also known as C.P.E.). The desire to learn more about chaplaincy grew from his involvement as chaplain for the local fire departments in the last two communities where he's been appointed. Blaik graduated from his fourth unit of C.P.E. in April of 2018. Blaik believes that expertise in chaplaincy and effectiveness as a pastor go hand-in-hand. Through what he's learned in C.P.E, Blaik is in position to offer high-level pastoral care to not only those within his congregation, but to others within the larger community who may be in crisis. In 2016, Blaik began a very part-time position as a per diem staff chaplain at Phoebe Richland - a facility offering long term care, memory care and personal care outside of Quakertown, Pennsylvania. Through his work at Phoebe, he has received extensive training in offering pastoral care to people with dementia, including how to lead meaningful worship for people with moderate to advanced dementia. (He was featured last July in an article in the Philadelphia Inquirer about this kind of worship!). Blaik looks forward to bringing these new skills into the congregation and community he serves.
Blaik is married to Susan, whom he met while counseling at a United Methodist camp. Susan is a patient services coordinator in a radiation oncology unit affiliated with the University of Pennsylvania Health System. Blaik and Susan have two young-adult children – Nathan, 21 and Rachel, 18 – who have recently begun living on their own (leaving Blaik and Susan "empty-nesters" for the first time). Two Maine Coon cats from a feline rescue shelter make up the rest of the family!
A FAREWELL MESSAGE FROM PASTOR DORRY
When we first came to Newtown, I was optimistic that Phil and I would form some strong bonds here. But I have known all along that my real job is to help this congregation connect more deeply with God and with each other, to help you strengthen relationships that will outlive my tenure here. As I approached my last Sunday with you on June 10th, I was amazed at how much closeness has developed in only four years. I know I have made plenty of mistakes, and I'm sure I have disappointed you more than once. Through it all, though, you have given me the gift of acceptance. Maybe that doesn't sound like much of a gift to you—it may be such an integral part of your nature, you can't imagine doing things any other way. But being accepted just as you are, that is a special experience. To be loved, valued, mentored, befriended, to be received—I had no idea what a difference that would make for me. Thank you for loving your pastor so well.
In the opening verses to his first letter to the church at Corinth, Paul made a bold statement to them: Now you have every spiritual gift you need as you eagerly wait for the return of our Lord Jesus Christ (1 Cor 1:7, NLT). Paul was writing to the fledgling church in Corinth--not an established church with almost 178 years of ministry like us, but a church that was maybe 3 years old, and he tells them that they already have all they need to stay faithful and do the work God is calling them to do. It has nothing to do with the pastor. It's because of Christ. Jesus is pleased to be received into our lives and make his home in our hearts. By accepting him, we connect ourselves to the same power that created the universe, the same power that raised Jesus from the dead. That power is at work to sustain, comfort, guide and protect us. That power is at work to bring God's kingdom to life through us.
I have had a lot of fun introducing myself as Dorry Newcomer of Newtown United Methodist Church these last four years. Not all of us can be 'Newcomers'. But we can all be Kingdom Comers: people who are called and empowered to love God and neighbor and make earth more like heaven. By loving each other well we are proclaiming Christ to the world. By reaching beyond our walls, we are making God's kingdom come. I have been changed by your loving welcome and acceptance, and I leave here with a deeper trust in and commitment to our Lord than when I came. It's true, Methodist ministers are like dogs. We come and go. But at least in my case, I'm an old dog that can learn some new tricks! Thank you for making Christ all the more real to me. I will carry your love with me everywhere I go. With grateful affection, Pastor Dorry
03a Margaret Woods - NUMC organist at her graduate Voice Recital May 5 Westminster College (acc JJ P
03a Margaret Woods - NUMC organist at her graduate Voice Recital May 5 Westminster College (acc JJ P
NUMC ORGANIST MARGARET WOODS SWAN SONG
​
Margaret Woods (above in recital) has been our organist, vocal and flute soloist, and choir accompanist for nearly two years. Her range of musical talents and skills have been of extraordinary value to our church. Unfortunately, after completing her graduate voice studies at Westminster Choir College, she will very soon be departing for Richmond, Virginia. Our loss is definitely Richmond's gain. On Saturday, May 5, Margaret gave her Graduate Voice Recital in Williamson Hall at Westminster. Several members of our church were in attendance and, like the rest of the audience, were treated to a stunning performance of rich variety, ranging from a song cycle by Claude Debussy (Songs for Mme Vasnier) through lieder by Schubert and Schumann, to the very modern settings of Bob Dylan lyrics by the New York based composer John Corigliano. In an encore, Margaret sang Dylan's setting of his own poem, Boots of Spanish Leather, reflecting the same longing for the departed that Schubert captured in Suleika, a song Margaret had sung earlier in her recital. Our church will miss her and perhaps she will think of us with affection when next she sings Suleika.
St James Phila NUMC Renovations
St James Phila NUMC Renovations
UNITED METHODIST VOLUNTEERS AT WORK
​
The Newtown UMM have been involved in a Discovery Service Project in renovating the parsonage of St. James UMC. The parsonage is intended to be used as mission center to house mission teams visiting the Philadelphia area. The finished project will comfortably accommodate up to 26 people.
​
The parsonage consists of a living room, a dining room, a study room, a kitchen, a laundry room and a powder room in the main floor. The second floor has five bedrooms and a bathroom. The third floor had a bathroom and two bedrooms. The attic is unfinished. The project started in Spring 2017. It took two weekends for preparation prior to renovation. The major tasks were cleaning and painting all rooms, upgrading the bathrooms, replacing everything in the kitchen, removing carpets and repairing wood floors, laying new floor tiles on existing linoleum floor area, putting up dry walls, upgrading the plumbing and electrical systems and building bunk beds.
​
From March 2016 to February 2017, teams of volunteers mainly from local United Methodist Churches had spent many days over the year working on this project. By mid-February this year, the renovation of the first floor and second floor was completed. This includes:
​
First Floor:
(a) converted the study room into recreation room with newly painted walls and floor
(b)converted the living room into a dining/meeting room
(c) converted the dining room into a living room
(d) repaired wood floor
(e) upgraded powder room
(f) completly renovated kitchen
(g ) laid new vinyl floor tiles
(h) removed all carpets
Second Floor:
(a) painted all bedrooms
(b) built bunk beds
(c) added shower to one bedroom
(d) upgraded bathroom
In addition, the problematic plumbing and electrical systems were upgraded. The work on the third floor will be completed soon. The damaged bathroom will be converted into three shower booths. The use of the two small bedrooms on this floor will be evaluated due to safety issues.
​
The Newtown UMM was involved in the renovation. The Newtown UMM donated washer, dryer and furniture. Both Newtown UMM and our ConneXion churches provided monetary contribution to this project. On February 17, 2018, the facility was opened to the mission groups from Yardley UMC and Morrisville UMC.
PHOTOS FROM OUR TOUR OF THE HOLY LAND
​
For eight days in November, a group from Newtown United Methodist Church and Yardley United Methodist Church toured the Holy Land, visiting sacred sites in Israel and the West Bank. They saw the Church of the Nativity in Bethlehem (the site of Christ's birth), the Church of the Holy Sepulcher in Jerusalem (the site of Christ's crucifixion and his tomb), the Western Wall (Wailing Wall), the Garden of Gethsemane, Masada and the Dead Sea, Jesus' home town of Nazareth, the Sea of Galilee, and much more. You can find more pics from our group's travels on our Facebook page.
​
Note: In the group photo taken on a boat trip on the sea of Galilee you see from left to right, Evelyn Bergey, Barbara Newcomer, Phil Newcomer, Pastor Dorry, Tom He, Sandy He, Cyndi Skripak, David Breen, Ellen Howell
​
In the other group photo you see from left to right, Pastor Dorry, David Breen, Cyndi Skripak, Ellen Howell, Evelyn Bergey, Sandy He, Tom He, Phil Newcomer, Bill Sandy
​
Many thanks to Phil Newcomer for providing the photos and the text of this news article.
Our Terrorism: Fears within, Fightings without
Our world has been rocked with many forms of terrorism in recent years. Long before the events of September 11, 2001, and ever since, we have seen an unprecedented number of bombings, mass shootings and other violence.
The world once again witnessed acts of extreme violence and rage in Charlottesville, Virginia, over the weekend. Once again, as all too often, the heinous cause is racism--in fact, racism born of a demented, demonic belief in white supremacy.
It is beyond strange and deeply disturbing when some misguided malcontents feel racially superior but also fearful; when they pose as strong and dominant to hide the inferiority and weakness of their world views that are doomed to extinction. Meanwhile, memorials to paragons of the slave-holding Confederacy disappear, as God's beloved community comes more clearly into view.
Much of the cause for acts of terror in our world--especially this weekend's racial violence in Charlottesville--is fear-induced rage: fear of the "other," fear of someone taking away something we value, or fear of false, perceived threats. Often, it's fear of losing something that is already lost--indeed, something born of human hate and the enemy's lies that was lost from the beginning.
Such fear and rage within gives birth to terrorism without. And this outgrowth of animus comes in overt acts of violence but also in subversive acts or verbal and attitudinal assaults.
I see it all the time, even in the church when people decide for whatever reason that certain people or certain beliefs are not to their way of thinking. The result is a call for righteous indignation, insults, rejection, division and strife.
The Lord shakes his head at our church, the Body of Christ, whose many different parts are God's divine plan for accomplishing the mission of the church most effectively. We are called to work together in love and humility; but instead, some parts of the body are calling out other parts of the body because of fear. And the verbal violence and schism are not far behind.
As I John 4:18 reminds us, "There is no fear in love, but perfect love casts out fear." Our mission needs to be to teach and model for the world the perfect love of Christ that casts out fear: fear of the "other," fear of want, the fear, pride and ignorance of having to have our own way at any price.
We must celebrate and find ways to enhance our marvelous diversity. This is slow and heart-searching, heart-changing work. The "terrorism within" us is deep-seated and can only be cleansed by the renewing power of the Holy Spirit.
During the aftermath of this most recent scene of horror and deadly violence in Charlottesville, I call the church to prayer and witness. I call us to inscribe on our hearts and in our thoughts and actions the words of the Rev. Carolyn Gillette's song: "God, with Joy We Look Around Us"
God, with joy we look around us at your world's diversity.
Folk of every kind surround us and you call your church to see.
All are made in your own image, all are people whom you love.
In the times we've hurt each other, Lord, we've hurt the ones you bless.
Hating sister, cursing brother, we've denied what you express.
All are made in your own image, all are people whom you love.
God, you sent a Savior to us, breaking walls that would divide.
By your Spirit now work through us as we witness side by side.
All are made in your own image, all are people whom you love.
(Used by permission, "Songs of Grace: New Hymns for God and Neighbor," from Upper Room Books)
Bishop Peggy A. Johnson
PASTOR DORRY OPENS PA SENATE WITH PRAYER
On March 21 2017 our pastor, Dorry Newcomer, was Guest Chaplain in the Pennsylvania State Senate, at the invitation of Senator Chuck McIlhinney. Click here or on the image above to see a video of the event.
CLAIRE PREACHES AT THE PRINCETON THEOLOGICAL SEMINARY
Claire Mather, our seminary intern, gave a short sermon as part of the morning service in Miller Chapel at the Princeton Theological Seminary on Monday, February 20, 2017. She spoke on the power of faith to carry us through life even when faced with challenges that may seem foolhardy. Holding up a large piece of glistening iron pyrite – fool's gold – Claire reminded us that in the search for grace, as in the search for real gold we must persist despite the abundance of fool's gold we find. Claire pursued her metaphor further, recounting the theory that the surface of crystals of pyrite offered an environment for the organization of amino acids, lipids and nucleic acids into the earliest forms of life on Earth. That life itself may have started on the unlikely surface of crystals of fool's gold seems to require an act of faith to accept. We are reminded that the goals of our own lives are not impossible no matter how great the challenge if we have faith.
Claire Mather - seminary intern 2016-17 - addresses Miller Chapel Princeton Feb 20 2017 - 03
Claire Mather - seminary intern 2016-17 - addresses Miller Chapel Princeton Feb 20 2017 - 02
Claire Mather - seminary intern 2016-17 - addresses Miller Chapel Princeton Feb 20 2017 - 03
December 9 - Bethlehem Candle
​
Today Pastor Dorry went to Scottsville United Methodist Church to bring back the flame of the Bethlehem Candle. The flame had originally been lit from oil lamps in Bethlehem, West Bank, at the Grotto of the Nativity, the place where tradition holds that Jesus was born and where oil lamps are said to have been kept burning continuously for over 1,000 years.
​
In the photographs below you can see the candle being lit in Scottsville UMC, then in Pastor Dorry's hands, and finally being placed in our sanctuary in Newtown UMC by Phil Newcomer.
01 Lighting our Bethlehem candle
02 Pastor Dorrie with the Bethlehem candle
03 Phil Newcomer with the Bethlehem candle
01 Lighting our Bethlehem candle
Fall Cleanup at the Newtown United Methodist Church
Thanks to everyone who worked so hard cleaning up the church grounds and properties on Saturday, December 3. There were a lot of leaves but many hands made light work! Thanks to the United Methodist men who organized our Fall cleanup and provided an excellent breakfast for those participating. As you can see from the photographs below this event was not just for men. All will be welcome again at next year's Fall cleanup.
11 - cleanup at NUMC Nov 3 2016 - style
16 - cleanup at NUMC Nov 3 2016
04 - cleanup at NUMC Nov 3 2016 - cleaning gutters
11 - cleanup at NUMC Nov 3 2016 - style
CONSTRUCTION PROCEEDS APACE
Happy birthday pastor Dorry for November 27, 2017. The church family thanks and blesses you for all you do. It is a joy to have you as the leader of our congregation at Newtown United Methodist Church. At a party, held in the Newtown Theatre on Nov 25, Dorry showed her amazing tap dancing skills (below).
July 17, 2016
JM Mershon Builders are hard at work renovating our church's four rental units. They are constructing a two-story addition to two of the units to house new kitchens and half baths on the first floor and new master bedrooms on the second floor. Existing bathrooms will be modernized, and windows and doors will be replaced on all four units. New high-efficiency heating and air conditioning systems will be installed in all units. All basements will be waterproofed, and other structural repairs will be done where needed.
NEWTOWN UNITED METHODIST CHURCH
NURTURES AND ENCOURAGES THE GROWTH OF ONE OF ITS MEMBERS
Sunday, July 3, 2016 is an important day for longtime Newtown United Methodist Church member Bob Irving. His dedication, hard work and the loving support of his fellow members at NUMC has earned him the positon of pastor for the Solebury church and Sunday will be his first day of service.
Bob writes,
​
Greetings from Solebury
​
I cannot possibly describe to you how excited I am about my assignment to Solebury United Methodist Church. Newtown United Methodist was one of the catalysts that launched me on this journey. When Michelle and I first moved to Newtown, we continued to attend Covenant UMC in Springfield. One Sunday, we did not feel like driving the 55 minutes so we decided to check out Newtown. The only reason we became members of Newtown was the people we met. Each of you in your own way has had a positive impact on us and our children. Newtown UMC helped me open my ears so that I could hear the Lord's call. So many members of our church are filled with the Spirit and a genuine love of our Lord and Savior Jesus Christ. It is contagious. You will always be my home church and I will continue to pray for my ad council prayer partner and my many friends at Newtown. It is quite a long list so I think I will have to start around noon. That way I can finish by bedtime. May God bless all of you and if you do nothing else, keep the Spirit alive.
​
Feeling Blessed,
Bob Irving
WOMEN BISHOPS IN THE NEWS
July, 2016
​
On Sunday, July 19, our pastor Dorry Newcomer announced that Our Bishop. Peggy Johnson, has been confirmed for a further four years as episcopal leader of the Eastern Pennsylvania and Peninsula-Delaware Conferences (part of the Northeast Jurisdiction of the UMC). Congratulations to Bishop Peggy. We look forward to your next visit to our church in Newtown.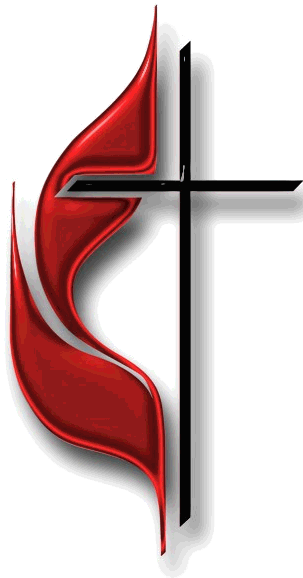 NEWTOWN UNITED METHODIST CHURCH
Open Hearts. Open Minds. Open Doors.