MISSION & OUTREACH
DISASTER RELIEF



You can give online to UMCOR's Domestic Disaster Relief Fund; or send a check for UMCOR, to our Conference Treasurer, Eastern PA Conference, United Methodist Church, P.O. Box 820, Valley Forge, PA 19482. Contributions support the personnel, supplies and equipment needed to organize disaster response and a long-term rebuilding.
By example, Jesus Christ showed us what it means to be a servant in the name of God. The members of Newtown United Methodist Church are called to make a difference in the lives of people in need. We exist to provide help to those who are revealed to us by the Holy Spirit as needing our help; to express our Christian Discipleship through hands on projects and volunteer action; to be open for new opportunities, and reach out to the people of our community, region, and the world.
On Sunday, July 17, UMW President Nancy Matthews, talked about UMW mission and outreach to women and families in need in our own Bucks County. Specifically, UMW members in our church have been helping the following organizations: A Woman's Place, the Bucks County Family Services Group, and Drug Rehab USA.
A Woman's Place is a Bucks County organization dedicated to supporting women who are the victims of domestic violence. The BC Family Services Group works to help the homeless, increase opportunities for adults, reduce substance abuse, protect seniors, improve the lives of those with HIV/AIDS and much more. Finally, Libertae is dedicated to helping find long term solutions and support for people suffering from addiction problems. The UMW at NUMC are to be congratulated on their outreach to the needy, not only here in Bucks County but also in our neighboring Berks County where they support "Mother's Voice" a program run for inmates of the Berks County Prison. In the program mothers are videotaped reading a book to their child (children). A DVD of the reading together with the actual book is then sent to the child.
SHALOCA MINISTRIES
Based in Bristol PA, Shaloca Ministries supports educational outreach to the needy in Africa where there are special missions to Sierra Leone and Liberia. You can follow Shaloca on their Facebook page.
​
GRANGE FAIR
NUMC regularly sponsors a booth at the local, annual Grange Fair to explain our outreach and mission to the local community at large. We have featured our Emergency Response Trailer, provided misting fans to cool off fair goers, as well as games and activities for young people, Recipe Books from our UMW, and a number of give-aways including NUMC imprinted frisbees, bookmarks, sticky notes, and refrigerator magnets.
ADVANCE SPECIAL (monthly offering)
Each month the NUMC Outreach Committee designates an organization or initiative to support through monetary donations collected weekly. These "Advance Specials" are described briefly below. Links to additional information are provided.
LOCAL PROJECTS (helping people nearby)
NUMC takes part in many projects in an effort to help the local community.
MISSION TRIPS (helping people far away)
NUMC has made a commitment to organize at least one service project to provide help, hope, and Christian friendship to people in communities across the US.
CONNECTIONAL MINISTRIES (serving others around the world)
United Methodist congregations have an extraordinary opportunity to make a difference in the world through conference connectional ministries. The Eastern Pennsylvania Conference operates key domestic and international funds. Our connectional ministry contributions, combined with those from other churches, provide the financial resources to make a difference in the lives of people around the world.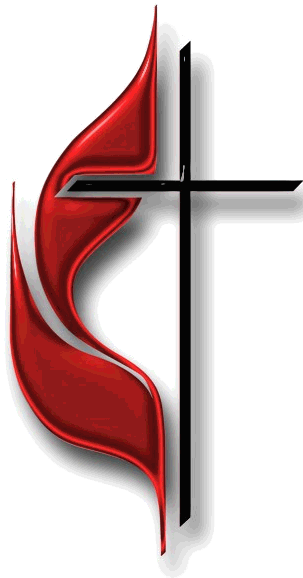 NEWTOWN UNITED METHODIST CHURCH
Open Hearts. Open Minds. Open Doors.