STEWARDSHIP
Stewardship has the connotation of "financial giving to the church." But it is so much more than that!
As God's stewards we have three responsibilities:
1. Receiving: We receive with joyful thanksgiving the many gifts God has given us – the talent, treasure, our bodies, our families and friends, natural resources, and the beauty around us.
2. Managing: We take good care of what we have received. We manage these resources wisely – for our own good and for the good of others.
3. Giving: Out of our gratitude in receiving so abundantly, we want to share with others.
We share our time. Time is a gift of God. How we choose to use it is a matter of stewardship. Some people live frantic lives, exhausting themselves. Others sit around in boredom, caring only for themselves and not for others. Some spend hours serving others and neglecting their own needs.
As Christian stewards, we try to manage time wisely and in a balanced way. We give our time gladly to family and friends, to strangers, to the church and the community, and to ourselves.
We develop our abilities. Each one of us has received distinctive gifts and talents from God. As stewards, we acknowledge these gifts without apology. We develop them further, practicing new skills and putting our talents to work in ministry.
We may think our financial resources are our own. But when we remember the time, the energy, the good health, and the opportunity to work are all gifts from God, we see that these funds belong to God too. We are the stewards of our finances. What we earn, how we earn it, how we save, how we spend, and how we give it away are all questions of Christian stewardship.
One vital aspect of our stewardship is our giving to Christ's work in the world. We've learned that giving is most effective when we commit ourselves to give a definite proportion of our income through the church. For many, this proportion is one-tenth, or a tithe. Whatever the amount, we have discovered the joy in giving to God the "first fruits," an amount "off the top" of our income, not what's left over at the end of the month.
Our Connection 4 Mission
A 'connection', which means "a binding together," is a group of churches organized to serve together in mission. Together as one we can accomplish more than each one of us could alone. And we have fun doing it!
In choosing 'connection' we remember our founder John Wesley, who started the Methodist church in 1736. He recognized a need for groups to join together to spread the good news of the gospel.
Today our Connection 4 Mission serves to clean and repair buildings, provide food for families in need, contribute money to help feed families in other parts of the world, and serve in other areas where we are needed.
The four churches in our Connection 4 Mission are Lahaska United Methodist Church, Newtown United Methodist Church, Penns Park United Methodist Church, and Solebury United Methodist Church.
If you have any questions about our Connection 4 Mission, or if you want to know how to help, please see Pastor Blaik or Gerry Hixson.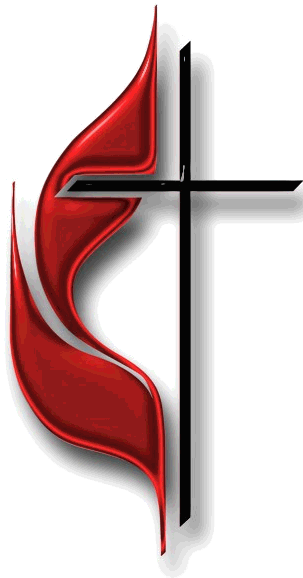 NEWTOWN UNITED METHODIST CHURCH
Open Hearts. Open Minds. Open Doors.